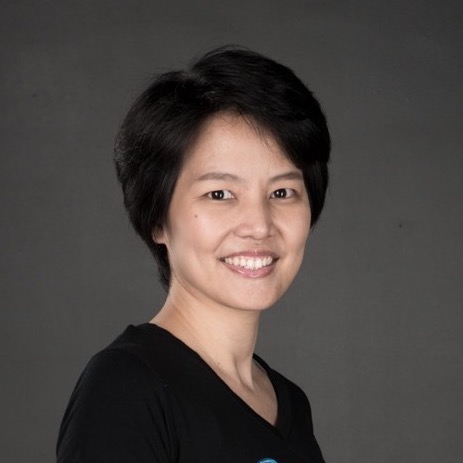 Kru Prae
Full Certified Pilates Instructor
She is former Engineer previously working for a Fast Moving Consumers Goods (FMCG) business. Due to the intensity of this profession she developed "Serious Office Syndrome" and was advised to try Pilates as way to relieve the pain and relax. She enjoyed it so much then she decided to study it to a higher level to obtain the full benefits. The more she learned, the more her passion grew and within 2 years she was a Fully Certified STOTT Pilates Instructor. Now she has over 7 years of experience & specialises in Instructing pilates to benefit those with serious health and wellbeing problems. Kru Prae's knowledge & experience has helped her coach many clients back from critical injury as well as building strength in areas of weakness.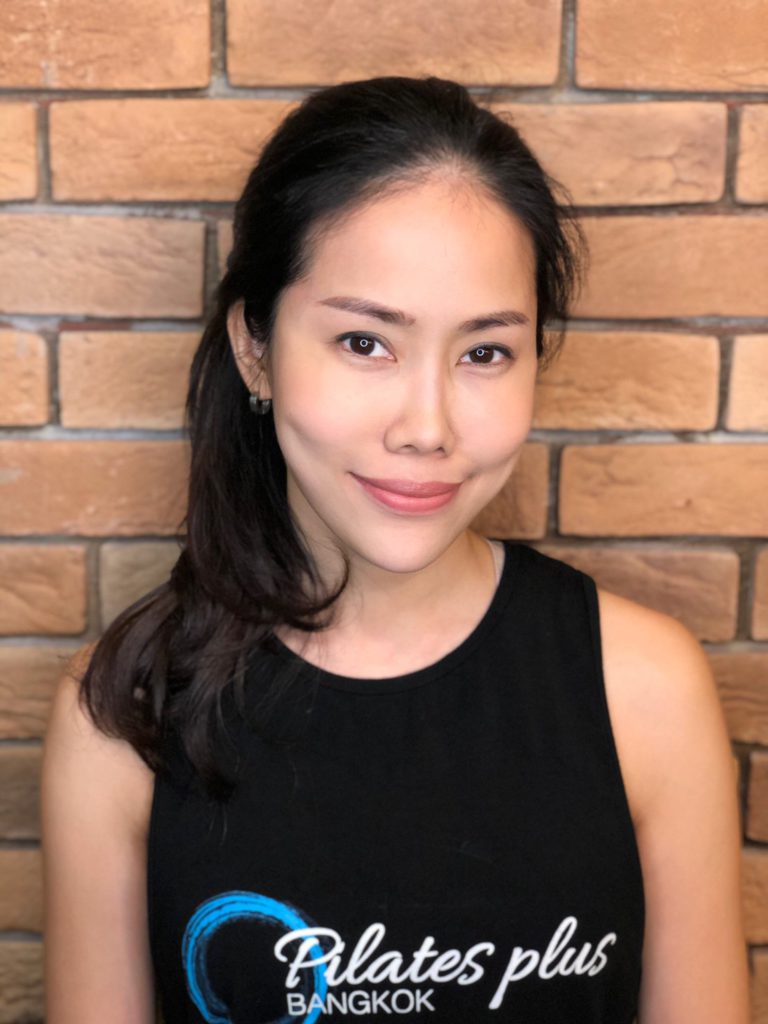 Kru Ice
Certified Xtend Barre Instructor / Pilates Instructor
Started her journey in Pilates as a means to cure flat feet syndrome and the goal to get back her pre-pregnancy body. With Kru Ice's beach body obsession, she dove right into the world of Pilates and began her fitness journey as an instructor in Mat Pilates and Reformer. After a few years of Pilates experience, she started her Xtend Barre odyssey at Pilates Plus Bangkok. Through teaching barre, she noticed the changes in her own body and became a true believer of the Xtend Barre product. Her sense of humor will catch you off guard during class and put a smile on your face while fighting through those barre burns. 🥰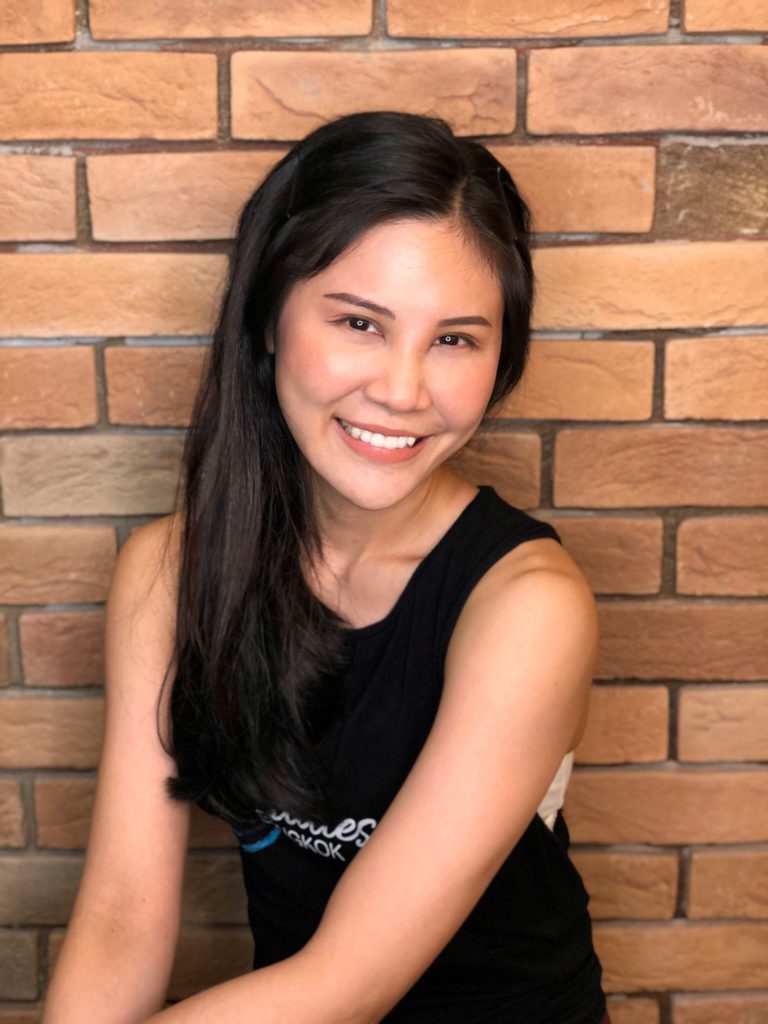 Kru Mai
Pilates Instructor
Mai first started her journey in Pilates as a mean to heal her backache caused by a car accident. She became a believer in the Pilates practice through her own healing and fitness journey. Mai dove into the world of Pilates making the transition from the full time corporate life in communications into a full time instructor at Pilates Plus. Hot Pilates was her calling and her Hot Pilates class attendance speaks for it! You can feel her passion and energy through her teaching. On top of her passion to help her students understand their body better, her fun and friendly personality will leave you coming back for more.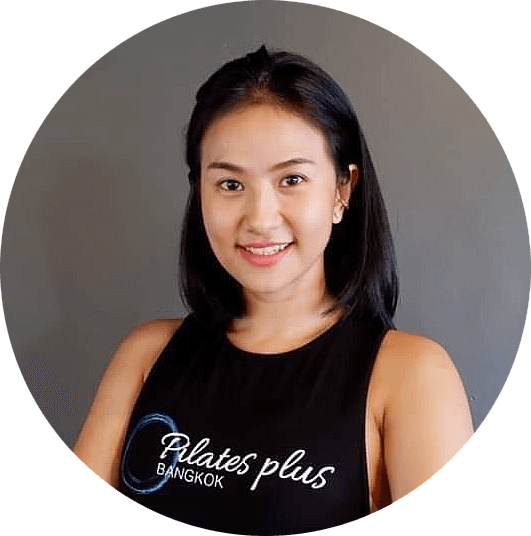 Kru Jeed
Pilates Instructor
From daily routine practice to passion and turning my road to a Pilates Professional.
I have been dedicated in my carrier to support
and educated Pilates Lover for a better lives.
I believe "Everyday is a new Beginning"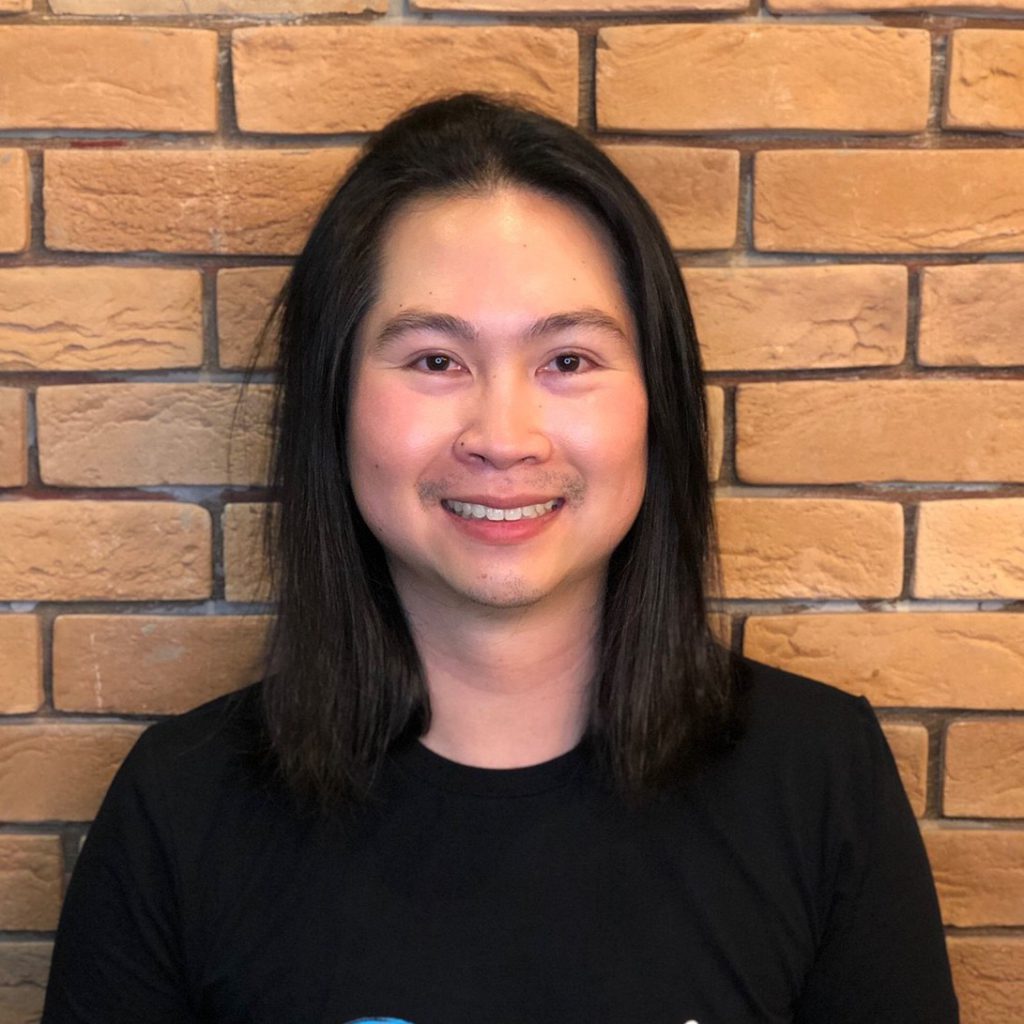 Kru Duang Dee
Certified Pilates Instructor
Kru Doungdee spent 15 years in the finance sector & had recurring office syndrome and serious lower back pain. After over 2 years of undergoing treatment and surgeries his physical therapist suggested him to try pilates.
Within a few months of routinely praticing pilates the pain began to subside and within a year it was gone completely. No more visit to the specialist! The experience inspired him to
become an instructor himself. Now after 1.5 years of training, he is fully certified as mat and reformer instructor. Kru Doungdee's experience is yet another example of how pilates can improve your health and change your life.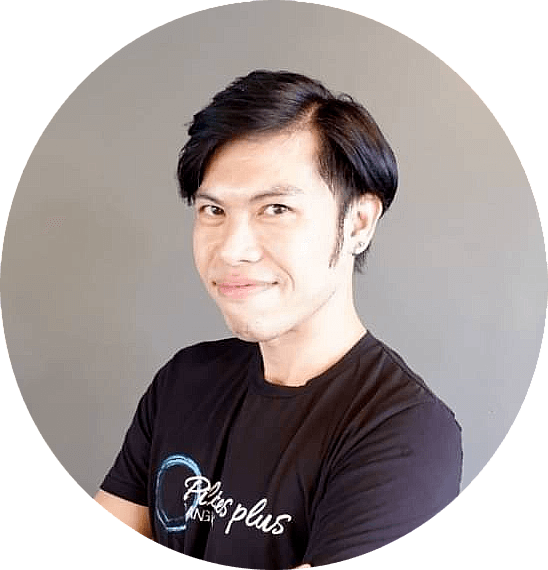 Kru Best
Certified xtend barre instructor/ pilates instructor
Kru Best is a professional dancer and musical theatre's actor. He was obsessed about dance, performing art and had studied in many kind of dancing.
He found out the best thing that can improve movement ability and maximize his limitation of dancing is Pilates.
While he came to the Pilates world,
he had started for various technics and many kind of workout style as Gyrotonic, Yogafly, Antigravity, Zumba, Jumping, xtend Barre.
Now he had experience in Instructing and group class exercise teaching more than 9 years,since 2012.
"Ignore the negativity and keep shining"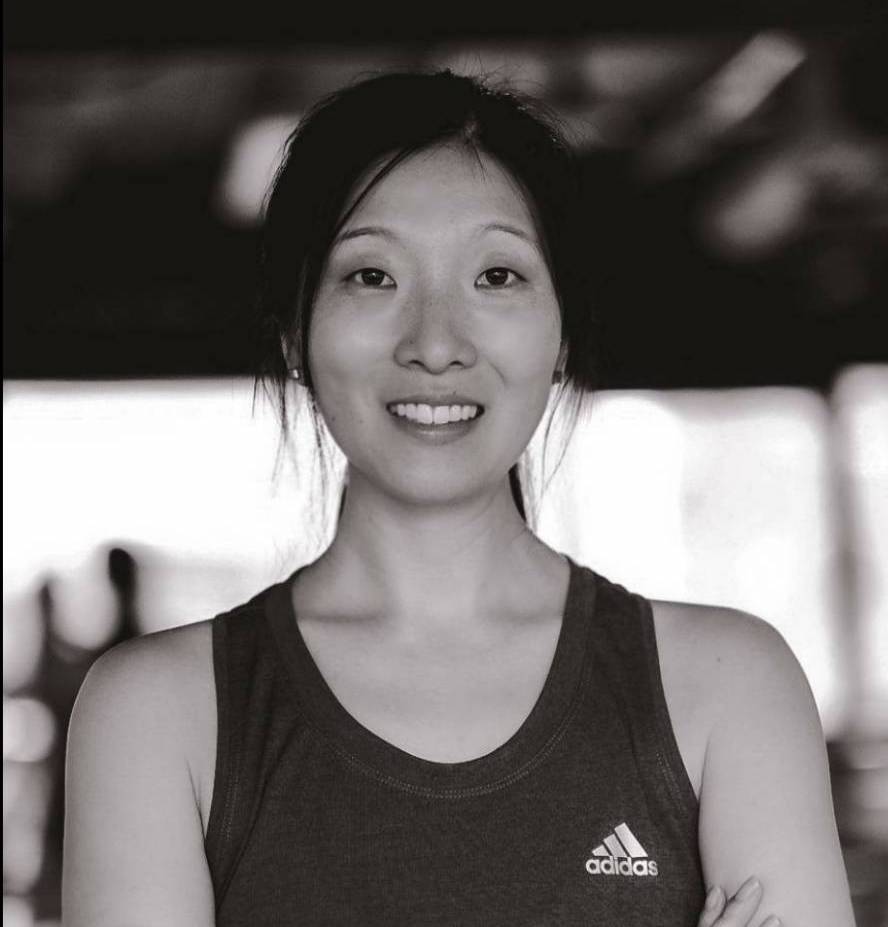 Kru Kim
Xtend Barre Certified Instructor
Kim has previously worked in the corporate sector and established two start-up companies. She has undertaken Postgraduate studies in Business Administration.
Kim has always enjoyed modern dance and began practising pilates and yoga as well. She discovered Xtend Barre and found the uplifting combination of cardio, pilates, dance and isometric exercises effective and challenging.
Kim loves that Xtend Barre is suitable for everyone and brings personal fulfilment and results. Kim's ethos is to create positive energy through movement.
She aims to motivate her clients to reset and recharge their minds and bodies whilst having a fun, dynamic workout with great music in every class.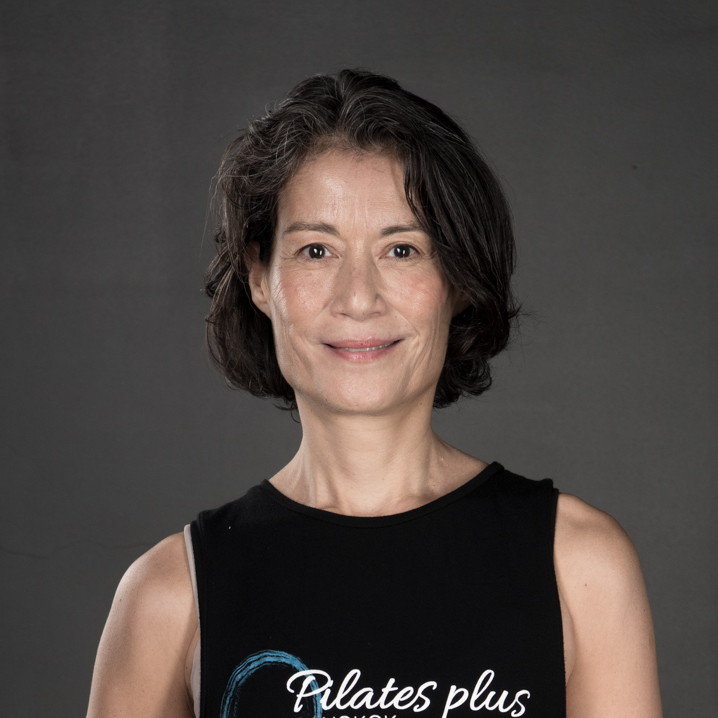 Kru Rai
Full certified Pilates Instructor
First started her Pilates journey over 10 years ago. Coming from a highly successful career in modeling, music and the arts she developed a full-blown passion for the arts. What started as personal journey turned into a full scale crusade taking her to the very pinnacle of Pilates teaching. She is one of the pioneers of Pilates in Thailand; her enthusiasm has rubbed off on hundreds of students over the years. Kru Rai is a true professional and can instill confidence in students of all abilities & take them to the next level. She is a fully qualified STOTT Pilates instructor.