Your own personalized experience
PRIVATE CLASS
Private sessions are customized and tailored to your individual needs. Pilatesplus Instructors are meticulous attention to detail, form, and alignment that will help unlock the power, balance, and energy that you already have.
View Class Schedule
Book now
Personalized Private Session
Pilatesplus can offer you personalised private pilates sessions using fulled equipments (Mat, Reformer, Cadillac, Stability chair, Spine corrector, Ladder Barrel and hand weights, ball, foam roller, bands etc.)
Quality is the Key at Pilatesplusbangkok , we offer Intelligent exercise by one of the most knowledgeable, experienced and expert Instructors in Bangkok, Thailand with exceptional Equipments.
Pilatesplus can also arrange Pilates private classes (either 1:1 , 2:1 or small group up to 4 people)
These sessions are ideal for people:
[1] "NEW to Pilates" or haven't exercised in a while, these sessions give you the opportunity to work with one of our expert at your own pace and level to become familiar with the Pilates equipment and comfortable with the exercises and techniques
[2] Recovery from INJURY, with postural problems or chronic problems such as lower back pain. Instructor use their in-depth knowledge and understanding of the body systems, muscles, skeleton to tailor exercises specificly to each student. Pilates is highly effective for muscular and musculoskeletal rehabilitation to prevent future injuries.
[3] POST NATAL, PRE NATAL: Pilates is one of the safest most effective ways to exercise during the second and third trimesters of pregnancy. Strengthening the pelvic floor prepares the body for a smooth prenatal phase and birth. All instructors are trained to work with pre and postnatal clients, offering individualised sessions for pre and postnatal requirements, to help make this special time an empowering journey in mind and body. All clients must begin with an introductory session and be cleared by their doctor to start Pilates.
[4] Athletes for Improving Performance , improving Strength , Power and agility.
[5] Pilates is a wonderful exercise for seniors and there are no restrictions on age limit.
[6] Experienced Pilates practitioner or are already attending classes, the one-to-one attention makes these sessions ideal for working on specific exercises, refining your form and technique or simply benefitting from the undivided attention of your Instructor to help you progress further, faster.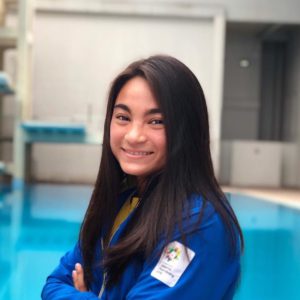 Instructors here are awesome! Excellent classes. Pilates helps me A LOT with my swimming! It helps me improve my weaknesses to get stronger and to be in a better position in the water 🙂
Joy
Student / Swimmer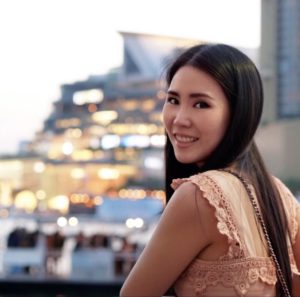 I've started doing private Pilates class since weeks 25th of pregnancy which was specifically design for pregnant person. Having Pilates 2 sessions per week, my body core had amazingly strengthened and I was able to better control my breath and balance my body correctly. Throughout the pregnancy period, I'd never felt any pains or discomforts such as backache, abdominal pain, leg pain and cramp. And the best thing about having strong body was that I was able to deliver my baby naturally easily and quickly. Thank you Pilatesplusbangkok for really helping me having a super great pregnancy experience and birth delivery!