HOT PILATES
YOUR STRONG AND SCULPTED BODY FORGED IN THE FURNACE
Get ready to meet a new you: slimmer, with clear glowing skin and a more sculpted body.
It's time to turn up the heat and create the hot physique you have always yearned for in our sizzling Hot Pilates classes. Adding an extra dimension to the super health benefits of regular Pilates, our Hot Pilates classes are quite simply the hottest way to achieve amazing improvements in your strength, flexibility, muscle tone, posture and coordination. Your body will become more sculpted, fitter and leaner and you will recover from injuries and strains more easily and quickly when your hot new figure that is forged in our Furnace
During Hot Pilates classes, our studio is kept at a constant temperature of 37 to 40 degrees Celsius for a mat-based sequence of exercises. The heat of the studio helps to heat warm up your muscles, enabling a deeper stretch and making strains and sprains more unlikely. Heat releases toxins in the body, allowing you to rid yourself of stress and ensuring that you continue to stay young-looking and healthy with clear, glowing skin.
View Class Schedule
Book now
Just look at the fabulous benefits of Hot Pilates
 You will develop a leaner, fitter, more sculpted body

faster.

 Lose weight quickly and easily.

 Heat drives nasty toxins from your body and give you clear and glowing skin.

 Boost your metabolism.

 Improve your breathing and bodily alignment.

 Improve your blood circulation in a natural way.

 Improve the quality of your sleep and boost your overall fitness level.

 You will end up more flexible and more toned, with better posture and coordination, and will be able to recover quickly from injury. level.

* Hot Pilates is suitable for men and women at all levels of fitness.
Guidelines for Hot Pilates
 Please wear comfortable but close fitting workout gear.

 Get into the habit of drinking lots of water for several days before class to avoid dehydration.

 Please do not consume any food

for minimum 3 hours before the class

.

Water can be consumed during class.

 Please do not bring mobile phones or any electronic devices into the class.

 Advance bookings can be made 3 days prior to the date of the class.
Guidelines for Hot Pilates
Please arrive minimum 15 minutes before your class is scheduled to start so that you have time to

sign

checkin and prepare.

 Any No-Show or Cancellation will be counted as a session and deducted from your package.

 Please avoid being late. All classes start on time and once a class has begun, you will not be allowed in.

 Please advise the instructor if you are pregnant or have any injuries or health conditions.
Our highly-experienced teachers will help you to move away from focusing on external causes of stress and to concentrate on your breathing and bodily alignment so that stress just melts away.
To learn more about the fantastic benefits of Hot Pilates, why not attend one of our classes? Just look at the class schedules to find one that's convenient for you.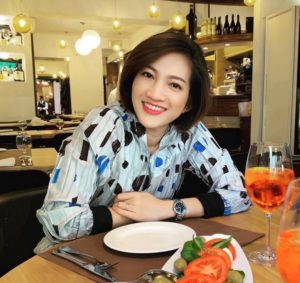 Initally I found Pilates challenging both physically and mentally. The more I practiced the more my mind and body has grown in strength. Hot Pilates has pushed me to the limit and grown my flexibiliy and core body strength. Pilates has become part of my lifestyle, make it part of yours and feel the difference!
Manatsinee Hamilton
Student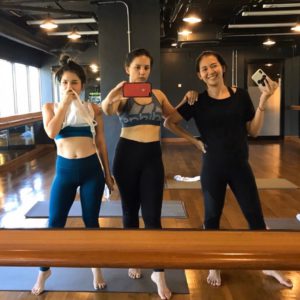 Good class environment and very helpful instructors with interesting routine made attending Hot Pilates session a really enjoyable experience. The workout really pushed us all to my limit,
Gift Joy Queen The Mom Gang
Students