Spiral Stabilization

Spiral Stabilization is a revolutionary exercise method invented by a Czech medical doctor. The method has proven successful in Germany for over 20 years, where treatments are paid for through medical insurance.
Spiral Stabilization is highly effective, curative and preventative. It is an extremely versatile method and it can therefore be used by anyone who wishes to improve their posture, treat back pain, prevent injuries, maintain good health and well-being or to improve sports conditioning.
Spiral Stabilization effectively and permanently treats spinal disorders and disorders in the main joints. More specifically, it treats back, neck, shoulder and hip pain, chronic pain, sciatica, disc herniation, scoliosis, lordosis, kyphosis, headaches, migraines, flat feet, hallux valgus, back pain in pregnancy and other conditions. It is a non-invasive and non-surgical treatment that achieves lasting results, especially for clients with disc herniation and scoliosis.
The method is suitable for children, adults, the elderly and athletes. Simple exercises can be comfortably performed at home or under the supervision of your therapist.
Course details
| | |
| --- | --- |
| Course Name | Spiral Stabilization |
| Period | 23 November 2023 — 26 November 2023 |
| Course language | English |
| Course fee | THB 38,000.00 |
| Early bird rate | THB 36,100.00 |
| Early bird valid until | 24 September 2023 Payment receipt |
| Location | Pilates Plus Bangkok, Thailand |
| Lecturer | Ms. Jana Mitackova |
Course times
| | | |
| --- | --- | --- |
| Weekday | Date | Time |
| Thursday | 23 November 2023 | 09:00 – 17:00  |
| Friday | 24 November 2023 | 09:00 – 17:00  |
| Saturday | 25 November 2023 | 09:00 – 17:00 |
| Sunday | 26 November 2023 | 09:00 – 17:00 |
Muscle Chains
An awareness of various muscle connections within the body is required in order to understand how Spiral Stabilization treatment works. We call these muscle connections 'muscle chains', and divide them into two groups – vertical and spiral muscle chains.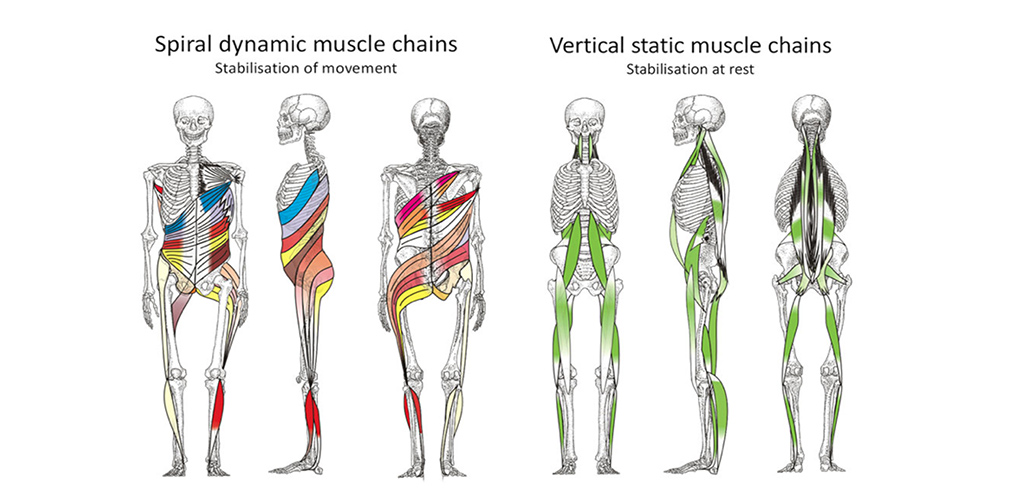 The body was originally designed to use the spiral muscle system (chains) to spirally stabilize the body during movement such as walking and running. Only in this way can the body maintain a pattern of completely natural human movement whilst regenerating the spine and the body.
The shape and function of the spine are affected by the movement of the arm and shoulder. It is the backward movement of the arm and the shoulder (also the shoulder blade) that initiates the contraction and activity of the spiral chains – mainly the muscles between the shoulder blades (latissimus and trapezius muscles) and the external and internal oblique abdominal muscles and glutes.
All this explains why Spiral Stabilization exercises require a unique spiral stabilization of the spine during treatment. During exercise the whole body's stabilizing spiral muscles are connected together which creates a dynamic stabilizing muscle corset. This corset engages the abdominal wall and narrows the waist. Contraction of spiral muscle chains help the body to develop upward strength which creates traction of the spine that relieves pressure on the intervertebral discs and joints. This allows for their nutrition, regeneration and treatment. Muscle spirals also allow for optimal spinal movement whilst aligning the spine into a central body axis.
Unfortunately, technology and inactive sedentary lifestyles hinder us from optimally coordinated movement and the correct function of spiral chains. This is caused by muscle tightness/shortening in the vertical muscle chains – mainly paravertebral muscles along the spine and hip flexors. This tightness causes flexion/bending in the joints and incorrect posture. In addition, muscle weakness causes muscle imbalances in the body that result in spinal and joint compression which, in turn, causes back pain.
Spiral Stabilization exercises eliminate those muscle imbalances. Each exercise stretches muscle tightness in vertical chains and strengthens muscle weakness in spiral chains. Strengthening of the spiral muscle chains (abdominal muscles, back muscles between the shoulder blades, glutes) creates natural spinal traction and decompression. This regenerates the spine and relieves pain.
Spiral Stabilization Treatment
Spiral Stabilization exercises are performed with an elastic cord. The cord allows for extensive movement against a low, but gradually increasing, resistance that will activate the muscle chains.
The exercises can be easily learnt as they draw on the natural movement and coordination of the body regularly used during walking and running. The movement program brings together all of the important elements of strengthening, stabilization, stretching, relaxation, coordination and balance in every exercise.
The exercise program is tailored to the needs of each individual client. They can exercise in sitting, standing and kneeling positions, depending on their individual abilities and health conditions.
Firstly, we perform exercises to learn the right technique, standing on both feet. We then continue by exercising on only one foot. Exercising on one foot develops a sense of balance and increases the effect of spiral stabilization (it intensively strengthens the abdominal muscles and glutes) and supports the arch of the foot. We then progress to intermediate and advanced exercises using the Spiral Stabilization balance mat.
In order to accelerate and enhance the positive effects of the treatment, we can also use manual therapy techniques as a part of the Spiral Stabilization method. The main aim of manual therapy is to relax the tension in the vertical muscles which have hindered spiral stabilization and optimal movement during exercise.
The techniques we use in manual therapy are soft tissue massage, which releases tensed muscles, manual stretching, post-isometric relaxation, traction and mobilization.
There is a simple set of 11 exercises that will train all the important muscle groups and different muscle spirals. Once the exercise technique has been mastered, it will take 10-15 minutes to perform the entire exercise set, which will regenerate the spine and joints (shoulder, hip, knee, ankle).
Daily exercise at home for 10-15 minutes is recommended (after work, school, sports) in addition to regular exercise under your therapist's supervision.
Spiral Stabilization exercises can be performed on their own or to complement your existing exercise program (exercise class, gym session, sport), simply by including them in your warm up and cool down.
SPIRAL STABILIZATION FOUNDATION COURSE
 
COURSE DURATION: 4 days, 9am – 5pm
COURSE TUTOR: Jana Mitackova
AUDIENCE:
Physiotherapists
Osteopaths
Chiropractors
Medical doctors
Massage therapists
Health & Fitness professionals
COURSE REQUIREMENTS: Anatomy and physiology certification.
AIMS & OBJECTIVES:
Fully understand Spiral Stabilization method and its main principles.
Learn Spiral Stabilization exercises and therapeutic stretching techniques, manual therapy techniques using spiral muscle chains.
Learn to successfully treat and prevent clients' various conditions (back pain, spinal disorders, intervertebral disc herniation, chronic back pain, low back pain, post spinal surgery complications, scoliosis, hip and knee joint disorders, migraines, headaches…).
Receive a CPD certificate after completion of the course, allowing you to use the Spiral Stabilization method with your own patients/clients.
The course exercise and manual therapy techniques can also be applied to different conditions apart from the above.
 
SUMMARY: 
Theoretical part
Spiral Stabilization method and its principles
Muscle chain anatomy, function and training
Manual therapy techniques.
Practical part
Spiral Stabilization exercises
Therapeutic stretching techniques in sitting and standing positions
Manual therapy techniques in sitting, standing and lying positions (20 techniques).
Advanced Spiral Stabilization exercises, strength and conditioning exercises, exercises for sport.
The main focus of this course is on Spiral Stabilization exercises (day 1 & day 2) and manual therapy techniques in lying positions (day 3 & day 4).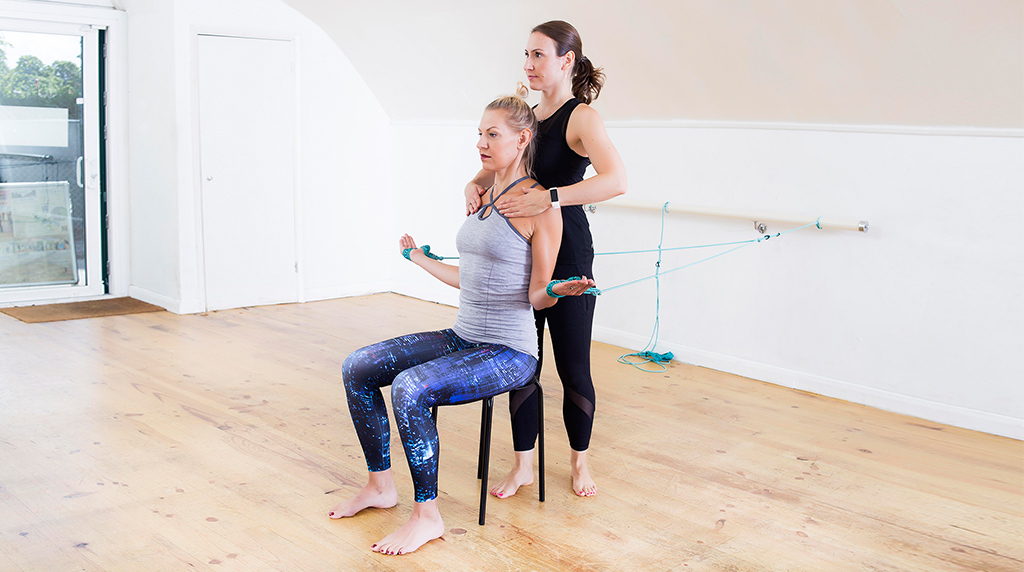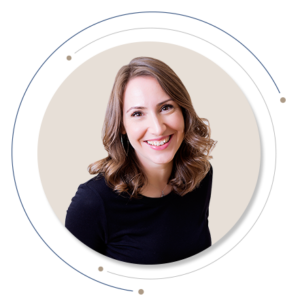 Jana Mitackova
Spiral Stabilization UK Director, Therapist, Teacher Trainer
Terms & Conditions
CANCELLATION
Participants can cancel their registration in writing, by email. A cancellation will incur a fee.
CANCELLATION PROVISIONS
The cancellation fee (regular Course price) depends on the time of cancellation:
Up to 40 calendar days before the Course starts 2,000 Baht
39 to 8 calendar days before the Course starts 60% of Course price
7 to 0 calendar days before the Course starts 100% of Course price
In case of no-show 100% of Course price
In case of dropping out 100% of Course price
ILLNESS AND ACCIDENT
In the case of illness or accident-related no-show/cancellation supported by a medical certificate the missed portion can, in the best case, be rescheduled for a later date or the difference of the course fee will be refunded.
PRESENCE REQUIREMENT
The Course is considered as completed if the participant has attended at least 80% of the face-to-face or live online class. In agreement with Pilates Plus Bangkok , missed lessons can be made up for to obtain a certificate of participation.
CHANGE OF EDUCATOR
If for important reasons a Course cannot be run by the specified educator, Pilates Plus Bangkok reserves the right to change the dates, cancel the Course, or use other qualified educators. In such a case, the registered participants will be informed immediately of the change. In the event of a postponement or cancellation, the participant may either receive a full refund of the course fee paid or, if desired, have it credited to another course. No further compensation can be claimed from Pilates Plus Bangkok .
COURSE CONFIRMATION / COURSE CANCELLATION
Pilates Plus Bangkok reserves the right to cancel a Course up to one week (7 days) before the course starts. In such a case, the registered participants will be informed immediately, and the paid course fee will either be fully refunded or, if requested, credited to another course. No further compensation can be claimed from Pilates Plus Bangkok .
PHOTO AND VIDEO RECORDING
Participants are not permitted to make video recordings during Courses. Photos can be taken if the educator agrees, but they cannot be used for commercial purposes. Photo and video materials taken during Courses and produced by Pilates Plus Bangkok can be used by Pilates Plus Bangkok . They may appear in internal training materials or in publications for print media or electronic channels. The educator will inform the participants in advance about recordings. The participant has the right that no photo or video recordings of him / her are made
INSURANCE
Your participation in any event by Pilates Plus Bangkok is at your own risk and responsibility. Participants should be aware that Course units involve physical activity and exertion and therefore accept full responsibility for any injury, loss or damage to themselves or their property. Fines, prosecution and/or claims for damages against Pilates Plus Bangkok . as well as its organizers, educators, assistants, exam experts and participants will be waived.